Partner lab price : -- €/hour Public and private lab price: -- €/hour
Brief description:
Inverted microscope, fully motorized, controlled by Imspector software (Abberior). This microscope allows super resolution imaging in 2D STED or 3D STED, up to 3 colors.
Excitation LASERS 405, 485, 561 and 640nm.
STED LASERS 595nm & 775nm.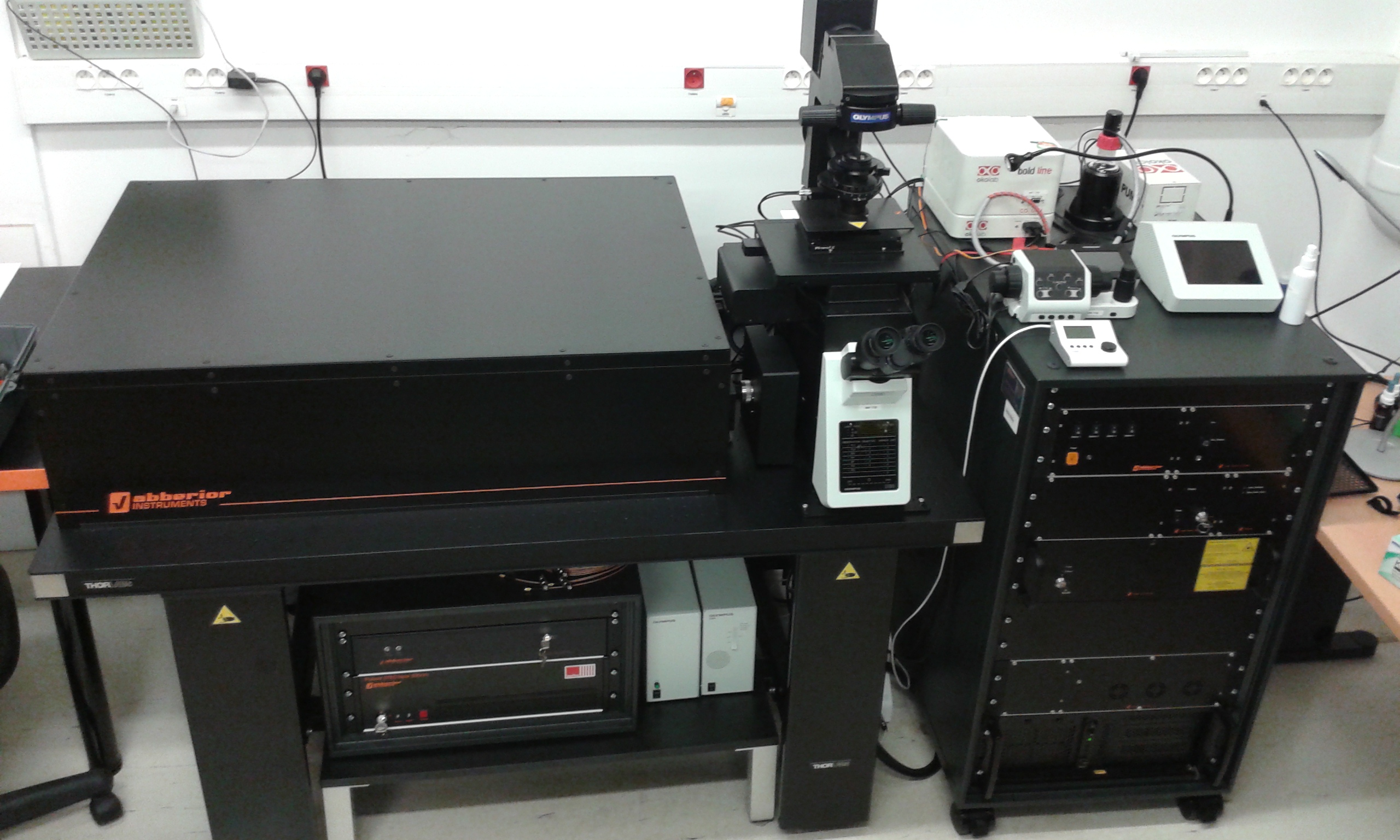 Objectives :
100X Plan SuperApochromat 1.4 Oil
100X Plan SuperApochromat 1.35 Sil
60X Plan Apochromat 1.2 W
20X Plan Apochromat 0.75
Detectors :
4 Avalanche Photo Diodes & spectral detection.
Autofocus & Z-drift compensation
RESCue imaging mode in confocal & STED
L1 environement
For more information, contact us :
This email address is being protected from spambots. You need JavaScript enabled to view it.
2D & 3D STED

Incubation :
Stage Top Incubator : Fully controlled environment including temperature, pH (CO2) & hygrometry. Objective heater.