Nanozoomer 2 Hamamatsu

Partner lab price : 17.47 €/hour Public and private lab price: 82.24 €/hour
Brief description:
high performance imaging systems, ATM, dedicated to immuno-histological marking (color image). essential tools for toxicity screening studies and broadband and storage of digital slides after staining or immunostaining.
Led by NDP.scan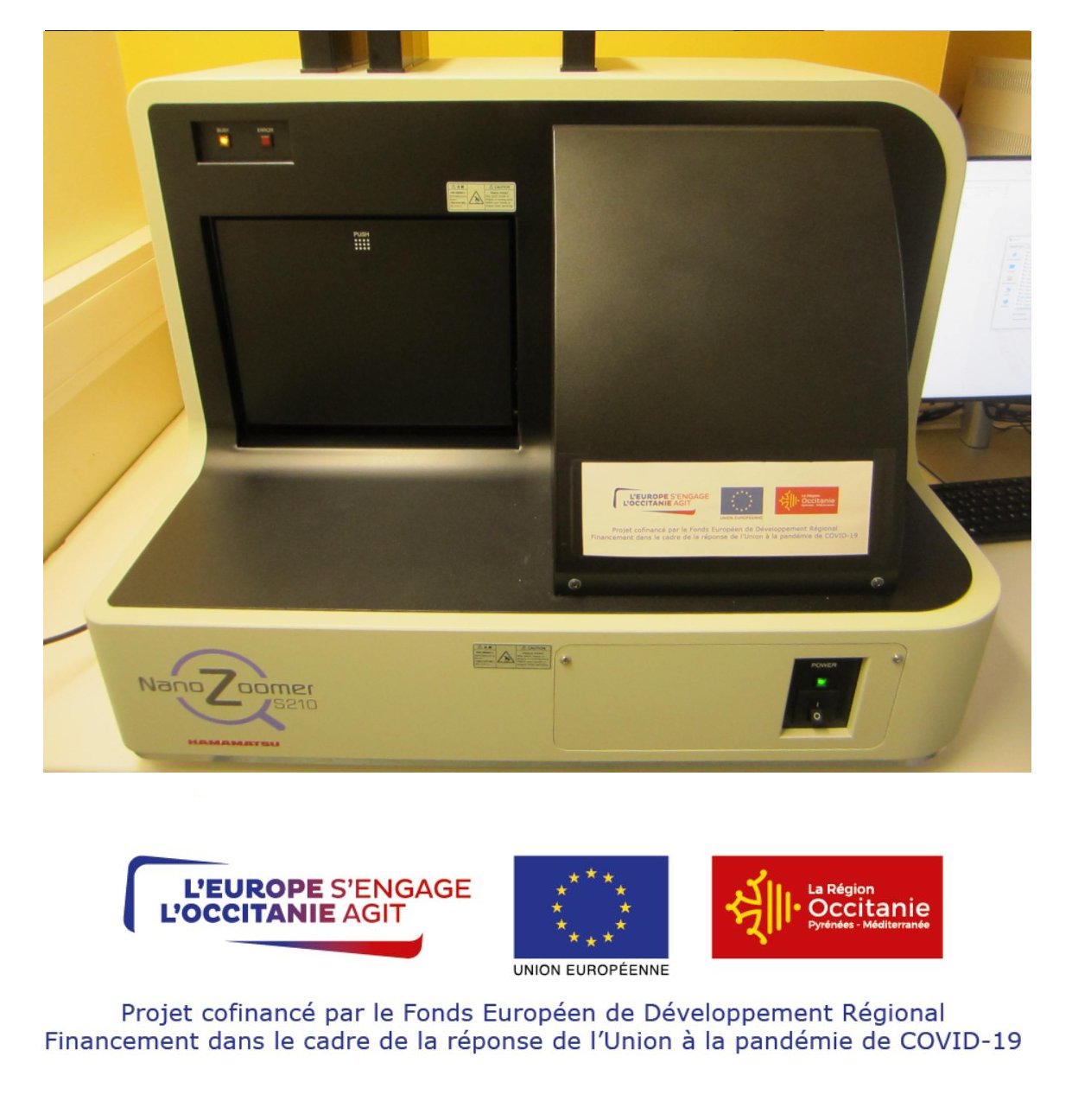 Objectives :
20X
40X
Detector:
camera
Scan type:
automatic -Acquisition (210 slices)
-coloring Histology (color Images)
-General Secretariat service for digitizing histological slides brightfield.