Miltenyi Light Sheet Ultramicroscope Blaze

Tarif établissement partenaire: 15.66 €/heure Tarif établissement public et privé : 55.41 €/heure
Brève description :
Light sheet microscope for 3D imaging large cleared samples. The device is compatible with all clearing solutions (RI 1.33–1.56). It is controlled by ImSpector software.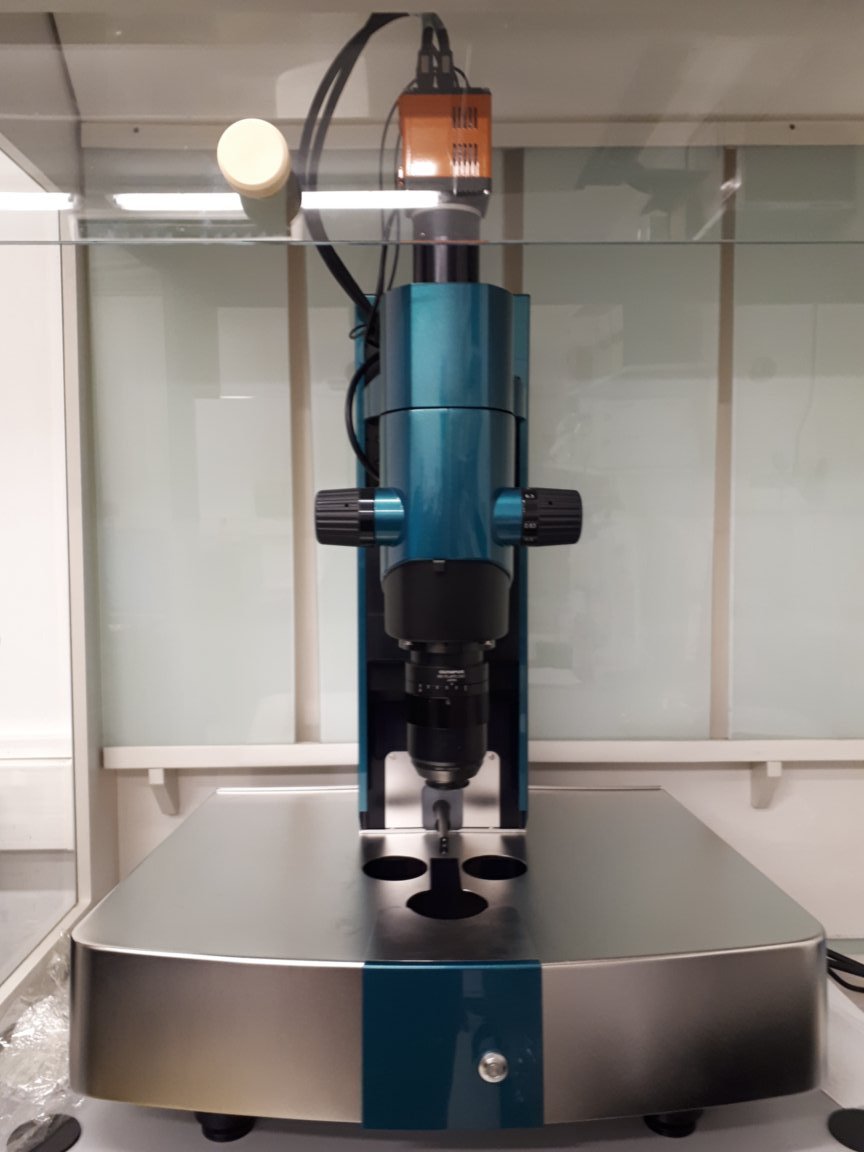 Objective
2X MVPLAPO Olympus NA 0,5
2 dipping cups, working distance 5,7mm or 10mm
Optic manual zoom 0,63 to 6,3 i.e. total magnification 1.26x-12.6x

Detector
sCMOS camera
2560 x 2160 pixels, pixels size : 6,5x6,5µm

Acquisition type
Multidimensional acquisitions, multi-color, tiles and multipositions

Illumination sources and spectral selection:
Double side illumination by light sheets (4-10µm thickness)
Excitation laser 488 nm, emission filter 525/50
Excitation laser 561 nm, emission filter 620/60
Excitation laser 639 nm, emission filter 680/30

Stainless steel cuvette compatible with all clearing solutions and water
The sample is glued or screwed on the sample holder. Several samples can be imaged in sequential multiposition mode considering the maximum length of the sample holder is 52 mm.

Contact us before starting your project
This email address is being protected from spambots. You need JavaScript enabled to view it.