Presentation
Our services offered to the scientific community are organized into two services: facility operations (machines, users, account ...) and a software development team.
STAFF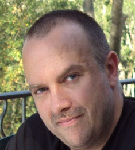 MRI-NET
Computer park manager
OPERATIONS (MRI-NET)
MRI-NET provides operational missions, development of the IT infrastructure and user support.
The role of MRI-NET is to follow the operating positions, maintain and integrate them into technical platforms according to their local security rules established by the agencies.
MRI-NET provides assistance to users and engineers.
MRI-NET manages registrations, credit groups, the establishment of pricing in the counting system of "time of use" and assists users in managing their account.
MRI-NET team also maintains the databases, software developments, fixing bugs and produces software based on user requirements.
HOW TO FIND US?
CRBM UMR5237
1919 route de Mende
34293 Montpellier Cedex 05
Téléphone MRI-NET : +33 4 34 35 96 73 / 96 60
Téléphone gestion : +33 4 34 35 95 68
Téléphone MRI-DEV : +33 4 34 35 95 18
GPS : Latitude = 43.63767 ; Longitude = 3.86544